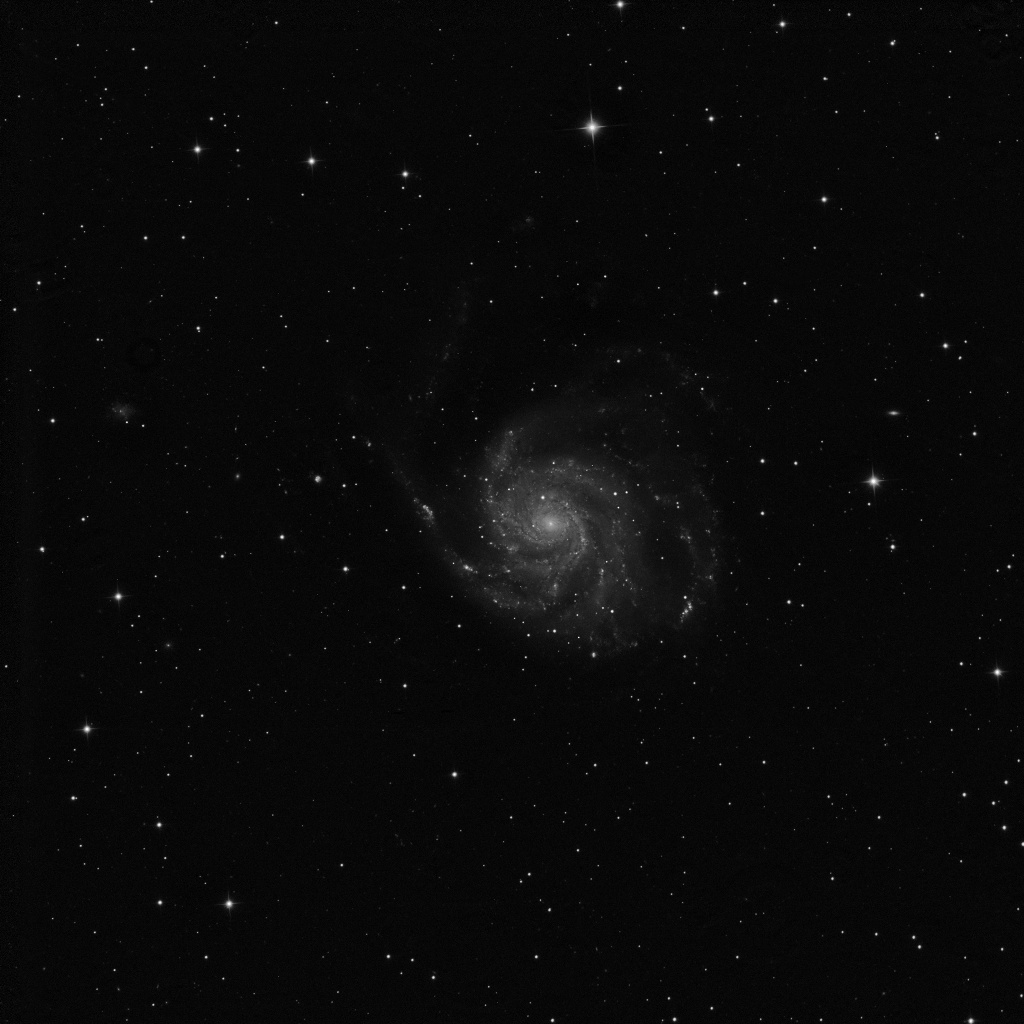 Copyright 2010 Cloudsbegone.com | All Rights Reserved.

M101


Object

Imaging

Processing

Object type
Size
Magnitude
Constellation
Distance

Galaxy
28.8' x 26.9'
7.5
Ursa Major
23.5 Million light years

Date
Location
Telescope
Mount
Camera
Guiding
Binning
Exposures
Total Time

2012-05-18
Pleasantville, NY
Hyperion 12.5" Astrograph
MI-250
FLI ML-16803
ST-402 - OAG
1 x 1
Luminance: 6 x 10-min frames
1 hour

Acquisition with CCD Commander & MaxIm DL
Calibration with CCD Stack
Processing with Adobe CS4

Comments

Only had a short time before M101 disappeared behind the trees but the weather was finally nice
Guiding was good with about 0.55 rms error for the RA axis.
The image above is at 50% scale and one can notice the imperfect collimation, especially at the lower right corner of the image.